Items expressly forbidden on the Kolkata metro
(according to large signs posted near the ticket counter) 1. firearms 2. large sheets of glass 3. skin 4. dead bodies
In India
I'm in Kolkata! It's completely overwhelming, but in a good way? Here are some observations from three days of being a baffled tourist. Finger food: In most places, meals are eaten with the hands. The right hand, to be more specific (the left is associated with wiping after using the toilet and has no place at the table). This is much, much more difficult than it sounds. Tearing roti...
Laos - the "S" is silent
should probably be the national motto because I definitely didn't know it before planning this trip. Apart from two of the most curving, potholed bus rides I've ever taken (the overnight journey had about eight more people than bus seats, a problem the driver "solved" by finding plastic garden chairs to plant in the aisles), Laos was lovely. Quiet, reflective, and friendly,...
Songkran is Thai for 'shitshow'
Haha, water fights are fun, right? Like, we probably all have fond memories of splashing friends in the backyard on a warm summer afternoon or whatever? Okay but what if instead of just a few friends it's an entire population of people and instead of a backyard it's the entire country and instead of some splashing it's REPEATED BUFFETING by trucks full of soaked people filling...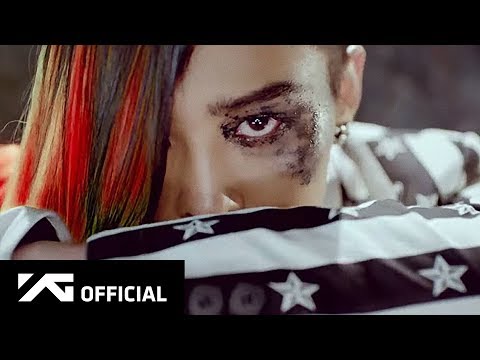 Vang Vieng
This openly contemptuous article in the Guardian, sent to me almost as many times as that one about how Diet Coke isn't nutritious (thx guys), illustrates perfectly why I won't be going there. 
1 tag
Sometimes life's a bitch
The very first thing we noticed upon stepping off the [ungodly hot] train from Bangkok to Ayutthaya was an overwhelming number of stray dogs. We counted four on the platform alone, and about the same number inside the station (one was even passed out in the ticket line). We saw so many while walking to the city's night market, riding bikes around its far-flung ruins, and exploring its...
Can't stop won't stop
leaving America, apparently. Just found out I am living in Portugal next October - May (pending medical clearance, form-filling, etc)! I'm pretty pumped because I get to talk about the USA with college students (American culture through television seminar IN THE WORKS). Come visit and we can eat pastries and ride on a trolley and do some other things that I can now read more about / garner...
I'm excited for Bangkok for all the wrong reasons: Hunger Games screening, DQ Blizzards, comprehensive pharmacies… Obvi Thai street food as well; I won't remain completely culturally oblivious.
Lights Out
One rather large difference I've (indirectly) noticed between Vietnam and Cambodia how astonishingly expensive electricity is in the latter. Cambodian electricity is something like the third priciest in the world, four times the price per kilowatt as Thailand and Vietnam and approx 10 times the price of the USA. As a result, only about 20% of the country has electricity and even in big...
Siem Reap
means "Siamese defeated." So cheeky! (And prob a little embarrassing when the Thais took control for a while in te 18th century.) In other news, I'm collecting puns for an Angkor Wat photo album. So far I have "Angkor what?!!" "Angkor Wat's up (/cracking, happening, etc)" and "Don't look back in Angkor Wat." Any others would be...
Please piss here
Our first stop in Cambodia (spoiler alert: looks a lot like Vietnam, except with an impossible script) was a seaside town called Kep that was really big on hammocks. And crab. We feasted on huge plates of crab fried with Citronella (plus apps and rice and pineapple zert for $5, nbd) on a wooden-plank restaurant literally built over the water in a corner of Kep's crab market. Our waiter was...
We're in the biggest city on the Mekong Delta, Can Tho (visited the "floating market" today, which was bustling and colorful but had a disproportionately high amount of pineapples and turnips). Saigon (approximately no one calls it by the HCMC moniker) was… a city? Fairly unremarkable but for the number of male tourists in tank tops and female tourists with rattails....
New obsessions
We've finally arrived in Central Vietnam (this country's really long, you guys; it's still a 17-hr train to Saigon) and have spent the majority of our days riding bicycles and eating chè. Che (sorry, accent marks are waaaaay too hard for iPod typing, you can pretend) is an unbelievably-good, fairly difficult-to-describe Vietnamese dessert that, mercifully, is becoming...
Sweetened Condensed Milk: MVP of Vietnamese...
No but actually, It's in everything: Vietnamese coffee is really strong black coffee with about a cm of sweetened condensed milk at the bottom. You can choose to stir it all in OR leave a layer at the bottom to eat with your spoon. Sinh to is a milkshake made with sweetened condensed milk + fruit (or +avocado aka my breakfast all week). Sweetened condensed milk is in the yogurt, which is...
MAYBE LOOK AT THIS ONLY IF YOU'RE NOT A VEGETARIAN
So apparently they eat porcupine in Vietnam? That yellowish thing to the right of the spiney-deer is definitely a porcupine. We also saw several in cages at the market, looking PISSED.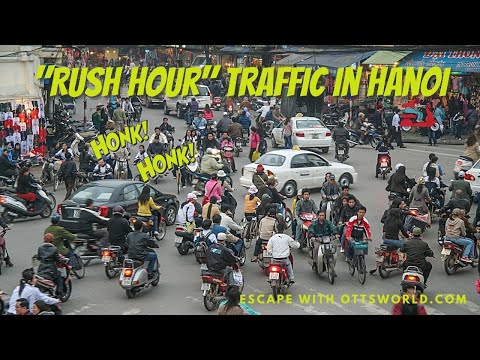 Making Friends!
In the six days I was there, I got all kinds of offers from nice Malaysian men: a 50-y.o. keyboardist in a bluegrass band invited me to a KL country club, a soft spoken bus seatmate offered to drop me off at my hostel, stopping for fish ball soup on the way, and a man waiting outside a middle school "to give his son lunch" offered to drive me to Penang's reclining Buddha....
Pas Mal-aysia
(Not my best, I know, but I'm firmly convinced Kuala Lumpur is unpunnable. If you can prove me wrong there, tweet @me, bro.) Made it out of Korea after a long day of leaving my belongings on the street for old ladies to pick over and feeling very skeptical about Korean FedEx ("we don't have a laptop box so use this old brown one and that giant roll of bubble wrap over there....
Nailed it, Leo
HAHA this quote from the first 10 seconds of The Beach:  My name is Richard. So what else do you need to know? Stuff about my family, or where I'm from? None of that matters. Not once you cross the ocean and cut yourself loose, looking for something more beautiful, something more exciting and yes, I admit, something more dangerous. So after eighteen hours in the back of an airplane, three...
Today in cute Korean websites:
Inje Icefish Festival I'm not going, because I have to "work" and also because I hate cold things, but this website makes me want to "try some icefish!" and play ice soccer ("Soccer players can't do well on the ice. Not a soccer ball, with a rock!") nonetheless.
Watch
An absolutely gorgeous video series some Germans (?) made about the places to which Jen and I'll be traveling soon. These make me super antsy to leave. Good music, too! Moonface AND Shearwater! You should watch these because you sure won't be getting any videos from me (it took me about ten minutes to rotate a clip in iMovie yesterday). Photos, though! I'll give you photos and I...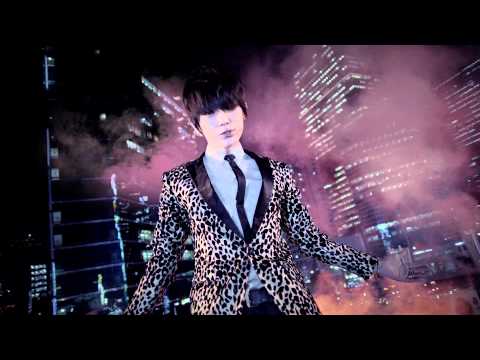 Snake Temple
I finally stopped procrastinating on pre-trip-trip travel plans and booked a solo week in Malaysia/Singapore to use vacation days before I start traveling with my friend Jen. In looking for activities to fill the week (though let's be real, forming a base tan on the beach is number one), I stumbled across a description of Snake Temple, outside of Penang, Malaysia. Slightly less horrifying...
Bangs are the best
Not "bayngs" (though of course I am and have always been a strong advocate, despite what my extremely awkward sixth grade photo may show) but rather the Korean "bahng" (방, translated to "room"). Some examples: Norebang      I've been ruminating on this and the norebang is so far poised to be what I miss most upon leaving Korea. I can think of no better...
We're all in this together
Tomorrow at 9am all Korean high school seniors will take the KSAT, arguably the most important test of their lives. The students have been preparing for months, and most high schools have cancelled classes this week to allow them to focus. The turnaround for the university system in Korea is whirlwind — they apply in December, graduate in mid-February and begin university about a week...